Main Page
Quotes
I never think of the future - it comes soon enough.
Categories Quick Index

Categories give quick access to the topics.

 

Keywords

Categories may not tell everything, therefore I give another list containing (some) keywords for (helping you visitor) searching this wiki:
News
Introduction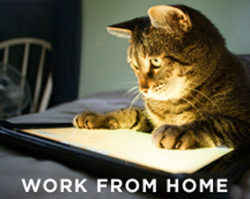 For me sharing knowledge is very important. But not only for me, for every human being is learning from the past, is learning from previous failure(s), is learning how to use (new) tools are the essential difference between human and animals.
Not our mind, but the building on our parent's knowledge and the passing-through of that knowledge make us what we are.
Books make that possible, the Internet makes that even more possible/accessible and imho wikis are the ultimate tools for passing on knowledge.
The Internet has provided us with the opportunity to do our work at home and share our knowledge with each other. Great news, not only for me, but also for my 2 cats!
Sharing knowledge
So knowledge is what makes us better.
Companies also understand knowledge is not only incorporated in their company, but also in their employees.
Companies are afraid that their knowledge is too (much) open.
So open corporate wikis are not allowed, which is the reason I did not have this wiki for more than 2 years during 2011-2012.
Redesign & review
After 2 years of absence on the Internet I recreated my own mediawiki website again with a complete redesign of the Security based on Role Based Access Control (RBAC).
See the Community portal for more details. An complete Install for the WikiRBAC will be created later.
The usage of RBAC create secure wiki-web-page(s) and the newly created implementation will help to support this needed security.
Visitors
I hope my visitors understand that reviewing more than 35 years of consulting-gathering-of-wiki-data is not easy to be migrated to this new wiki.
Please allow me some time, and please do ask questions about subjects for more detailed information.
Registration
It is not possible to register directly using the login functionality.
If you want to have an Login and password you'll have to send me an email.
As registered user you get the extra RBAC functionality of editing parts of the Wiki. <r>The fact that you have to ask me a login is due to the fact that I have to grant an extra role to the login.
Please don't send me your password, you'll get a temporary password which has to be changed when you login for the first time.
Security consequences
As already stated I can not share my knowledge with everyone.
That is not my choice, but is needed to be compliant with the requirements of the companies I have worked for.
And let me be very clear about this I respect the interest of these companies!
I am very proud to announce that since the re-install on 4 November 2012 there are on Saturday 24 November 2012 84 articles available in 33 Categories. In total there are 317 pages (All pages in the wiki, including talk pages, redirects, etc.).
If you compare this with my private wiki, 755 articles, with a total of 1416 pages, you know I have a lot of work to do.
Unfortunately I am forced to make all edit/submit actions only available to known users (Users with a login UID/PWD) due to the abuse.
I do not want to check every day on spam so I decided to close also the talk-pages for such actions.
Users who want to contribute have to ask me by email for a login and password. Sorry!
Hurting facts
top Jessica Williams book 50 Facts That Should Change The World [1] shows the world idea of civilization as a shaky concept. Examples:
| | |
| --- | --- |
| Every cow in the EU gets $2.50 in subsidies every day, with Japanese bovines even better off with $7.50. One in five people in our world to live (if that's the right word) on less than $1 a day! | There are 67,000 people employed in the lobbying industry in Washington DC - 125 for each member of Congress. |
Reference
↑ Jessica Williams, 50 Facts That Should Change The World, See at Amazon
See also
Current number of articles are 233.