Java
Introduction
Java is an object-oriented programming language developed by James Gosling and colleagues at Sun Microsystems in the early 1990s. The language, which was designed to be platform independent, is a derivative of C++ with a simpler syntax, a more robust runtime environment and simplified memory management [1].
This page has precious information for starting Java developers. In the electronic book section you can download good books for learning Object Orientation and the Java way of thinking.
History
Why do they called it Java? The name Java was coined at a local coffee shop frequented by some of the members (James Gosling, Arthur Van Hoff and Andy Bechtolsheim. It is not clear whether the name is an acronym or not; although some accounts claim that it stands for the names of the members, or Just Another Vague Acronym, it is generally accepted that "Java" does not stand for anything. Lending credence to the idea that Java owes its name to the products sold at the coffee shop is the fact that the first 4 bytes (the so-called "Magic number") of any class file are, in hexadecimal, 0xCAFEBABE.
Java is now more than 10 years old and still booming business. The latest version of Java is a major change and has a lot of new features (J2SE 5.0 New Features). [2]
Patterns
Patterns in computer science are general repeatable solutions to a commonly-occurring problems. Patterns do not necessarily contain code; they are descriptions or templates how to solve the problems.
Tutorials for Java
Tutorials gives code examples with descriptions of possible solution(s). Tutorials are used to give examples of solutions given a particular computer language. Tutorials show computer lnguage solutions.
Patterns and Tutorials
Patterns are used to give best practises of common problems without anticipating on a computer language. The difference between tutorials and patterns is that tutorials have a focus on the computer language and patterns on best practices.
Examples:
See for more Java Tutorials.
Books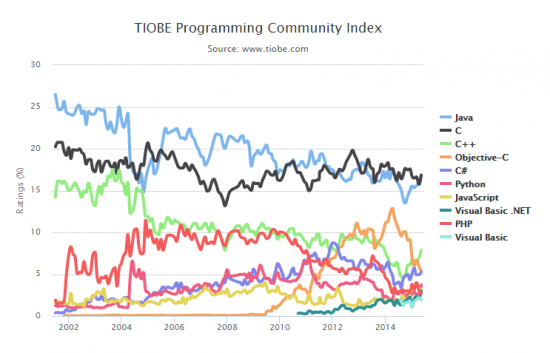 Known issues
When installing ANT and a JAVA Update and running ANT can give the error:
  Unable to locate tools.jar. Expected to find it in: <path>

The reason you get this error is the difference between the JRE and JDK of Sun (See the readme.html in the installed JRE). A workaround is to copy a tools.jar version of a previous JDK installation to the lib directory of the installed JRE.
Running different JRE's
Force Internet Explorer to use a specific Java Runtime Environment install.

Disable the currently installed version of Java.

Control Panel > Java > Advanced > Default Java for Browsers
Uncheck Microsoft Internet Explorer.

Tip: In W7 and Vista the checkbox is greyed out so you can't use the mouse/cursor to untick it.
Select the MS IE entry with the cursor to highlight it then press the spacebar to untick the checkbox.
In XP the checkbox isn't greyed out so you can use either the cursor or spacebar.

Enable the version of Java you want to use instead.

Go to the version of java you wanna use (i.e. C:\Program Files\Java\jre1.5.0_15\bin (where jre1.5.0_15 is the version of Java you want to use),
Run javacpl.exe.
Go to Advanced > Default Java for Browsers and check Microsoft Internet Explorer.
To get your old version of Java back you need to reverse these steps.
Note that in older versions of Java, Default Java for Browsers is called <APPLET> Tag Support (but the effect is the same).
The good thing about this method is that it doesn't affect other browsers, and doesn't affect the default system JRE.
Links
External Links
Java Tutorials
Oracle-Sun-Docs, An overview of all tutorials at Oracle-Sun. Use this entry to see all the tutorials. The list below is an excerpt from that list.
Wikipedia Links
See also
Specific topics
See also
Reference