Introduction
The multilanguage Website Utilities is a collection of useful developer-tools.
These tools are free accessible, so no logging-in is required.
Currently implemented:
Color Calculator

for converting Hex-Decimal color values to rgba/hsla and vice versa.

Unicode Translations

for Unicode tokens and text transformations.

Unix date & time

for conversions of Unix dates-times.
Extensive documentation on separate

Wiki

as well as with the tools and in the

FAQ

(see Help tab).
Details
The website is freely accessible without logging in.
This means that:
All tools can be used without any limitation.
The website has main tabs for Home, Tools, User Settings, Admin (for administrators only) and Help.
By using the multilanguage combobox a choice can be made for Dutch, English or German.
Settings are only accessible to registered logged in users.
Registration is only possible through an invitation from the Webmaster. Send him an email.
Guest login
Below the navigation you see 2 fields:
Status indication for the current state of the app.
User indication for the logged-in user.
The Website shows only basic information when the User field contains the text 'Not logged in'.
The available content exists on this page and the tabs below the Help navigation.
A special Guest account has been created (UID: guest, PWD: guest), go to Help → Login App.
After successful login, return to this Website and you are logged-in.
Now you can retrieve more information/content.
Sidekick
The sidebar/sidekick contains usefull information in addition to the main text.
Log in and log out via Help → Login App.
Sending an email to the webmaster, see FAQ → Contact Information.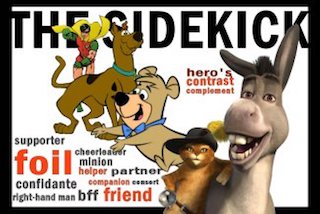 Image 1. Gettings Sidekick's help

Chiao, tot ziens, CUS - See you soon!