Introduction
Website Login enables SSO access on (several) Websites of Harm Frielink.
The web-access is token based, so no more asking for the user-credentials on every client.

The Website Back-End contains the credentials for checking the existence of the token in a database.
The credential-check is performed by every SSO enabled Website and is repeated many times during the visit of the website without any user interference.

All websites of Harm Frielink are using a Comodo SSL Certificate.
This means that all Websites uses a secure HTTPS connection.
HTTPS connections are for your safety.
Check the closed lock in the Web-Address-Bar/Url-Bar.
Registration
You can not register yourself. You'll need to be invited by Harm Frielink. Or send him an email.
Only registered users can log-in. Guest users can use some of the applications (i.e. KeywordLinks).
See below under the topic Guest usage.
Guest usage
Some websites allow the usage of the Guest-User account.
See the FAQ section Websites for a list of all covered Websites.
See the FAQ section How do I login to the Website for the usage of the Guest account.
If there are enough people who want to use the website, I might change the registration policy. Currently this option is not on my agenda.
Basic Usage
Go to the Login-tab, and login with your user-name and password. If the login-tab is not available, the user is already logged in. If your credentials do not match the stored data in the database or the given credentials are invalid messages are shown indicating the made error. a token is generated. If successful:
Status shows the text Logged-in
User shows the user name
Now you can go to the application you wanna use. If you are not immediately able to use the app, reload the application. If you want to logout use the Logout-tab and click on the yes-button.
FAQ, Wiki and On-Line-Help
The website is supported by a wiki-website and On-Line-Help in the Help tab. An FAQ is implemented in the Help tab.
Single Sign On Websites
SSO makes easy Websites by enabling Login Once and Access HaFr-sites!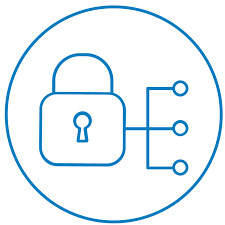 The webmaster on holiday in the German Harz